StarBase Leicester is the Leicester Science-Fiction, Fantasy and Gaming Club for everyone 16+ in and around Leicester.
We've been here since 2005 with a big mix of events for all kinds of geeky hobbies. We're here to have fun and make friends (and crazy thing in Minecraft or from Lego of course).
So, if you enjoy reading, gaming, movie watching, building crafting or anything else in the 'geek' world you'll find similar people right here and at our events.
We meet on the 3rd Friday of the month from 7pm at the Phoenix. See our website and Facebook group for details.
Facebook group:  for members to chat all things geeky.
Facebook page: for official announcements
Steam: for the gamers
Discord: for gamers to chat
Playstation: Search for StarBase Leicester Gamers and look for our logo
XBOX: TBC
Twitter: @sbl_group
Instagram: for event pictures
Please maintain common decency when posting in any of our groups as appropriate for a public forum because this is a group aimed at everyone, young, old and from all backgrounds.
We are a totally not for profit group, here to have fun rather than make money. Donation are of course welcome for events you enjoy. All monies collected are used to pay for prizes, hire venues, and equipment.
16/17 years olds should be accompanied to events by a responsible adult/guardian.
Bridge crew maintain the right to remove inappropriate/spam posts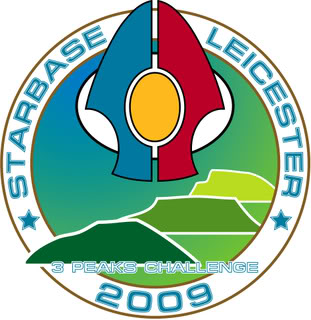 We also take on some more extreme events like the Yorkshire 3 Peaks challenge in aid of the British Red Cross. More coming up soon
1. Pen-y-Ghent (694 metres – 2,276 feet)
2. Whernside (736 metres – 2,415 feet)
3. Ingleborough (723 metres – 2,372 feet).
It was an amazing challenge and a time the team will never forget…
Contact Sam Eld (Captain) Email: info@starbaseleicester.co.uk