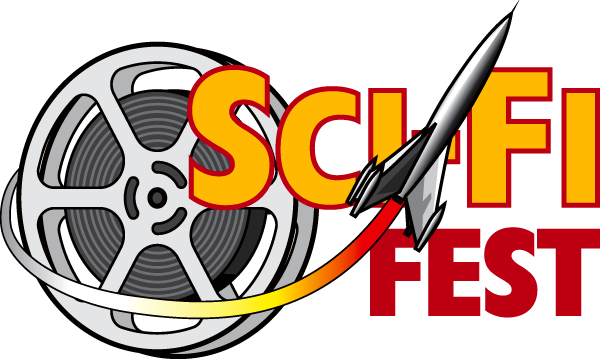 SBL BIG EVENT: Sci-Fi Fest returns! Two fantastic movies, amazing activities and a great quiz to celebrate all things sci-fi at our club home, Phoenix Leicester.
Sci-Fi Fest is a movie event brought to you by local geek group StarBase Leicester and fantastic cinema The Phoenix. It's all about celebrating sci-fi and getting must see movies back on the big screen celebrating the clubs birthday (11 this year!)
Collect your keyring at the Phoenix from 10:30am and head out into our brilliant geek city! There will be bonus activities and offers all around the city aka your very own geek trail, followed by the big raffle draw and the legendary Sci-Fi Fest quiz this year with quiz masters from the G33k team (remember the quizzes at the cookie?) all climaxing with two fantastic movies chosen by you!
– Insert drumroll-
TICKET HOLDER BONUS! All day activities and geek trail
At each of these venues you will be able to gain a stamp and the more stamps you gain the more entries you get into our prize draw!
A third off selected food and our very own event mocktail and cocktail at the happy hour price at Firebug, an awesome venue in the middle of town our official food and snack venue for the day
10% off at Forbidden Planet all day if you show your Sci-Fi Fest key ring. These guys are a big supporter of the club and a great place to find geek stuff!
Freebies and demonstrations at the Warhammer store and a chance to paint/build your own model (collect with your keyring at the Phoenix from 10:30am)
Both Game Stores are offering 10% off pre owned games and Star Wars accessories!
A special display of all things Sci-Fi at Central Library and Starting to Write Science Fiction – a panel discussion with Jay Eales, Selina Lock and James Worrad 2:30pm–3:30pm. This free event will cover writing fan fiction, short stories, novels, comics and short films.
Free Dice and a chance to check out some awesome games at Gifts For Geeks/TableTop Tyrants Bedford St S, Leicester LE1 3JR
At the Phoenix:
2:30pm Where's my robot butler? "A brief overview of where we are in robotics and how they really might be just around the corner this time, honest" with Q&A by Dr. David Croft, Lecturer in Computer Science at Coventry University and SBL club member
4:00pm DarkWave Edge of the Storm screening and Q&A with the director Darren Scales made right here in the midlands! www.darkwavepictures.co.uk 7/10 from StarBurst
5:00pm Prize Raffle – collect stamps (freebies and discounts too) from the geek places in Leicester and you'll be in with a chance to win some fantastic prizes!
5:30pm Epic Quiz – free (movie ticket holders take priority) with a treasure of geek vouchers up for grabs! Team size five.
7:15pm Film: Pacific Rim
9:40pm Film: Edge of Tomorrow
These two movies that deserve more credit than they were given. Not to be missed this time!
Movie tickets brought at the phoenix www.phoenix.org.uk